Rotary Meeting: March 16, 2021
Happy St. Patrick's Day! PRESIDENT KEVIN SMITH-FAGAN (Executive Director of Fairytale Town) brought the Irish to celebrate with our Club. What must be a first was a joint virtual meeting with the Dublin Rotary Club to celebrate the holiday at noon our time and 7 p.m. in Ireland. As PRESIDENT KEVIN said, we are so honored to have an international celebration with our fellow friends from Dublin! Thank you to all our Irish Rotarians for carving out the time in their evening to commemorate all things Irish with us! Not only did we have our honorary Irish guests with us this wee k, but we were also joined by ANN CASH and ALAN CASH, MARIE O'CONNOR, VICTORIA PLUIMS and DISTRICT PRESIDENT BRENT HASTEY, all welcomed by ALLISON CAGLEY (Sergeant in Arms) (Executive Director of Friends of Sacramento Arts).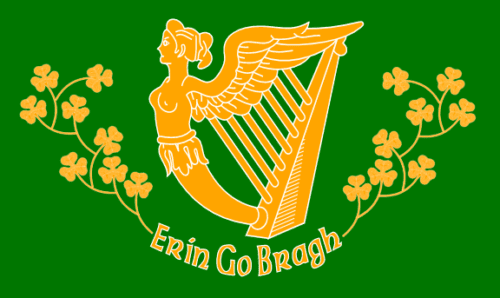 We had some green sprinkled on top of our red, white, and blue as our Irish-blooded Sacramento Rotarian SHIRLEE TULLY (Chief Development & Brand Officer OF Capital Public Radio) led our Clubs in the Pledge of Allegiance. PRESIDENT KEVIN featured a backdrop picture of Fagan's Bar taken during one Irish vacation as he sported a green cap.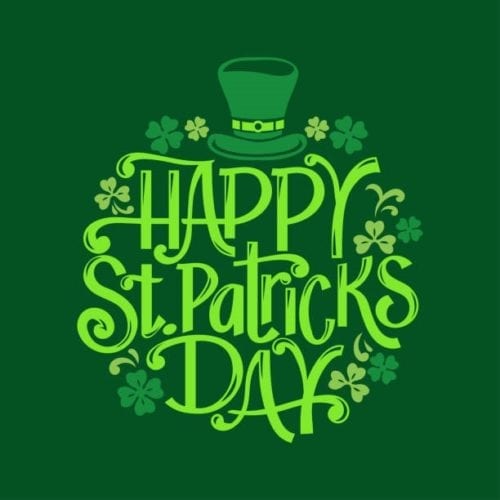 After some brief technical difficulties, PAST PRESIDENT FRED TEICHERT (Executive Director of Teichert Foundation) and JOHN MCINTYRE (Chief Philanthropy Officer of Mercy Foundation) started the meeting off with a rousing accordion and singing performance of the George M. Cohan song "Harrigan," from a 1908 Broadway musical. Not that I'm biased in any way, but it was an amazing performance.
CLICK HERE to watch the musical performance between JOHN MCINTYRE and PAST PRESIDENT FRED TEICHERT.
Dublin Club Overview
TONY MCCOURT spoke on behalf of the Rotary Club of Dublin when he wished all of us in Sacramento a very happy St. Patrick's Day. He introduced his Club president, ALAN DAVIDSON. PRESIDENT ALAN conceded that he is actually Scottish but is an "adopted son" of Ireland. The Dublin Club was the first Rotary Club to be founded outside of North American in 1911 (meaning this year marks their 110th anniversary!) and the 6th Rotary Club formed worldwide. The Club meets in central Dublin at the Grand Canal Hotel in an area described as the Silicon Valley of Western Europe, because of all the big-name tech companies located nearby. The Dublin Club has many expeditions currently underway, including: a water project in Cambodia, an online auction, the Leonardo DaVinci scholarship program, and building a school in Zambia. PRESIDENT ALAN acknowledged that for the 2nd year in a row now, the St. Patrick's Day parade will not be taking place. However, holiday or not, he invited all of us to visit the ever-welcoming country of Ireland when the time becomes possible.
Sacramento Club Overview
PRESIDENT KEVIN conceded that the Dublin club is older than ours, which was founded in 1914, and is the 97th Club chartered worldwide with 220 members. He told the Dubliners of our Sac Century Challenge, which attracts about 1,000 riders and raises approximately $100,000 for charity. Golf 4 Kids, which started in 1922 with the charitable mission of raising money for orthopedically challenged children, is the oldest continuously run Rotary fundraiser worldwide. He also praised our international projects for clean water, the new Young Professionals roster, our Covid relief, diversity studies and newly launched environmental sustainability initiatives.
Eddie Mulligan Awards
Fun Fact #1: The surname "Mulligan" originated from Ireland. What a perfect day to award Eddie Mulligan awards. RICK DAVIS awarded 15 pins to our club members, who have donated $1,000 or more for charity. This is the 50th anniversary of the club's Rotary Foundation. The late Mulligan was known as "Mr. Rotary" who served as secretary of the foundation's board for decades. Members, who received a newly designed Mulligan pin featuring the original old design in the center surrounded by four gold leaves, included:
CHRIS ANN BACHTEL
HAL BARTHOLOMEW (Managing Partner at Bartholomew & Wasznicky LLP)
PAUL BYSTROWSKI,
PAST PRESIDENT WALTER DAHL (Partner at Dahl Law, Attorneys at Law)
RICK DAVIS
SUSAN DRACK (Bank examiner at Restuccia & Harrison)
MIKE GILLIGAN
JERRY HALEY
PAST PRESIDENT JIM LEET (Attorney at Boutin Jones Inc.)
MARK LUHDORFF (Chief Financial Officer at IMD Path)
NORM MARSHALL (President of Headwaters Construction Inc.)
DENNIS SMITH (V.P./Asset Manager-Office & Property Director of Tsakopoulos Management Company, LLC)
PAST PRESIDENT SCOTT SORENSEN (Program Director at St. John's Program for Real Change)
PAST PRESIDENT FRED TEICHER
RUTH TESAR (CEO at Northern California PET Imaging Center )
DICK WERTZ. Collectively, those 16 members have contributed 350 years of service to Rotary.
Congratulations to all everyone that received the brand-new EM pin! Fun Fact #2: There's a famous pub in no other than Dublin, Ireland, called Mulligan's. Maybe one day, all our Eddie Mulligan award winners can celebrate with a beer at Mulligan's?
Irish imitations and American accents
PRESIDENT KEVIN then invited members of both clubs to a contest to watch the Irish members recite famous movie lines with an English accent and our club members to recite lines from famous Irish films with an accent. The good sports who participated included: BERNADETTE MULVEY of Dublin, who took on Scarlett O'Hara from Gone with the Wind; GIULIANO KORNBERG (Development Manager at Sacramento Philharmonic & Opera) who took on the role of Conor MacSweeney from The Young Offenders; PRESIDENT ALAN DAVIDSON of Dublin, who recited Walter Sobczyk from The Big Lebowski, and ANN SOLOMON (Regional Director for Western North America at University of Auckland) who brought the impersonations to a close with her impression of Eilis Lacey from Brooklyn.
How to Pour a Pint of Guinness
The meeting then turned to the serious art of pouring a perfect pint of Guinness with Dubliner BRIAN GEORGE. Apparently, Guinness is often referred to by the Irish folk as "Mother's Milk." Rumor has it that after you get taken off your mother's breast, you are moved onto Guinness! BRIAN gave a live demonstration of the proper pouring of a Guinness pint. He showed how the glass should be turned on its side at a 45-degree angle so the black malt (also known as "the black stuff" in Irish slang!) goes in first, followed by the froth in the head. After your pour comes patience; if the black stuff hasn't reached the head, it's not yet worthy of a sip! Once the black stuff has settled, top it off for a full pint. Cheers to BRIAN for his exquisite demonstration, or should we say, Sláinte BRIAN! He left us with one final piece of expertise: If you ever find yourself in Ireland and really want to drink like an Irishman, order a jigger of Irish Whiskey with the Guinness by asking for a "one and one."
CLICK HERE to watch BRIAN GEORGE's demonstration of the proper pour of Guinness beer.
Irish Song and a Commemoratory Toast
DEREK GRIFFORD of the Dublin club closed our festivities by singing "Molly Malone," which he corrected to its true name, "Cockles and Mussels." Molly Malone was not just a real person, but a fish monger. It sounded as if everyone on Zoom joined in on what would probably best be described as a disjointed chorus!
CLICK HERE to watch the performance by DEREK GRIFFORD.
The meeting ended with Irish toasts by PAST PRESIDENT DAN MCVEIGH (Downey Brand Law) and his cousin MARIE O'CONNOR. Here is the Irish toast given by MARIE:
"Ar scaith a cheile a mhaireann na daoine" – Under the shelter of each other people survive
"Beannachtai na feile Padraig oraibh" – The blessings of St Patrick to you all
The toast by DAN went as follows:
"May you live as long as you like, and
Never want as long as you live.
Wherever you go and whatever you do,
May the luck of the Irish be there with you!"