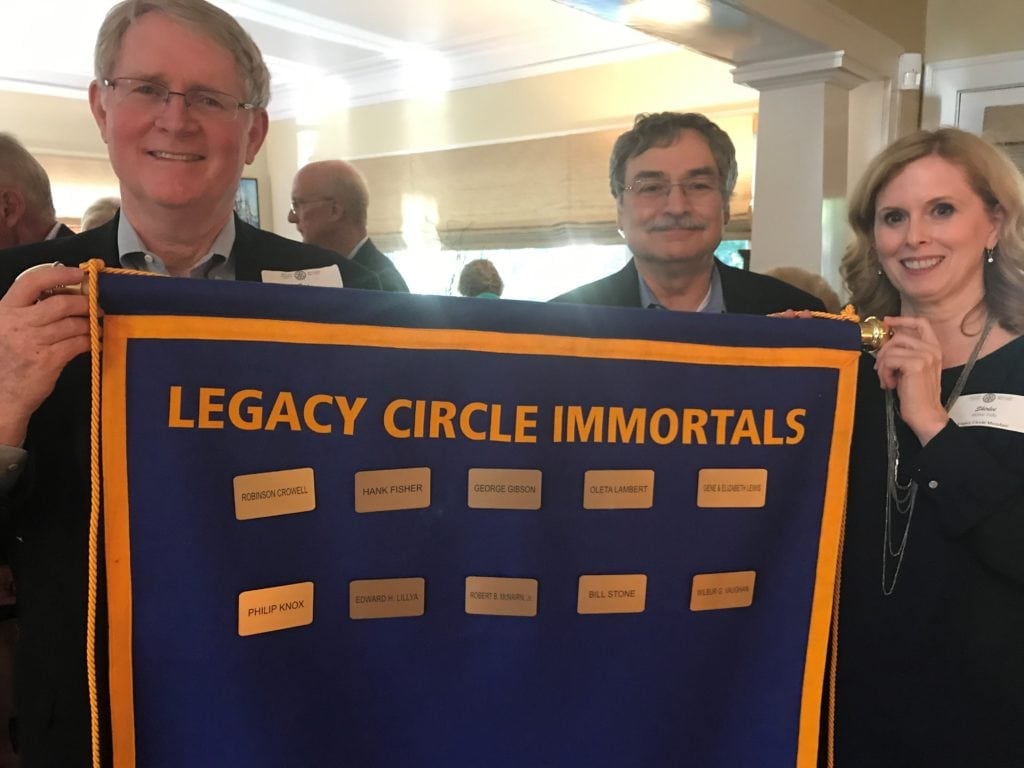 The Legacy Circle honors Rotarians who have chosen to make a significant gift that benefits our community longer-term by supporting the enduring ideals of the Rotary Club of Sacramento. When you become a Legacy Circle Member, you celebrate your Rotary membership as a meaningful part of life while inspiring the next generation to be of service. You help to ensure that our Club continues to do good work on behalf of local children – forever. Your gift will always be used to enrich the lives of those in need.
Create Your Legacy
Make an enduring contribution to ensure that our work on behalf of children and others in need can continue over the long term. Your Legacy Gift is a planned gift left after your lifetime. There are many options to choose from, including a bequest in your will or trust that is a stated amount or a percentage of your estate which ensures that your gift will remain proportionate to your estate no matter how its value fluctuates over the years.
Reasons to give include:
Flexibility – You may change your mind at any time;
Versatility – Structure an item or amount of money contingent on certain events, or leave a percentage of your estate; and,
Tax Relief – Enjoy a full estate tax charitable deduction for your gift's full value.
Legacy Circle Membership is reserved for those individuals who have:
Formalized bequests from estate plans – contributions from wills, trusts, life insurance charitable gift annuities or other retirement plans; and,
Created a Named Fund of at least $100,000.