Rotary Meeting: February 9, 2021
PRESIDENT KEVIN SMITH-FAGAN (Executive Director of Fairytale Town) successfully warmed the meeting up with informal conversation about all things Mars, including the famous Mars Bar. As it turns out, the Mars Bar is a good friend of our well-known friends at Blue Diamond! We welcomed three guests including VICTORIA PLUIM, who participated in RYAL in 2005 and is fond of the projects and public service that make up Rotary Club. JOHN BUTTZ from HDR Engineering visited and is inquiring into our club as a place to provide service after coming across the positive international impacts of Rotary while doing work overseas. Finally, JOHN DELURE has a serious affliction for space and visited with us to enjoy the Mars presentation. STEVE HUFFMAN successfully led the Pledge of Allegiance and PAUL 'Scoop' KEEFER was our Pulse Reporter.
Thought of Day with a Sprinkle of Valentines
NORM MARSHALL (President of Headwaters Construction Inc.) provided an inspiring and cautionary tale about Mars with his reflection on the novel Men are from Mars and Women are from Venus by John Gray. He urged us to have a Happy Valentines Day this weekend and to purchase our Young Professionals Valentines Kit – he already bought his! NORM closed out with a quote from Lester Holt, "Take care of yourself and be kind to others."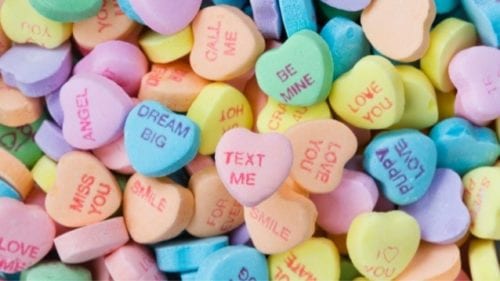 Announcements
PRESIDENT KEVIN solemnly announced that we recently lost one of our very best, GEORGE BASYE. GEORGE was the founding Vice President of the Rotary Club Foundation. He was an undeniably phenomenal Rotarian and an even better human being. On our March 2nd meeting, we will be holding a virtual memorial to honor and remember his legacy.
BOBBY REED (CEO of Capitol Tech Solutions) gave a final promotion of our Young Professionals Valentines Fundraiser. Bogle Vineyards kindly donated 60 bottles of wine to the cause. With all the fantastic add-ons such as fizz champagne, a private dinner, or a romantic serenade, we hope that all interested Rotarians can purchase a kit for their loved ones! Remember that your purchase includes a single entry into the drawing for a romantic night at the Loch Leven lodge, overlooking the ever-stunning Donner Lake.
Perseverance Landing on Mars
KEVIN WILLIAMS (Chief Sponsorship Manager of KVIE), our Chair of the Day enthusiastically introduced our guest speak Past President 'Top Gun' TIM PINKNEY (Luxe Aviation, LLC) on the latest Mars landing. At the age of five, TIM took stick of his first airplane. He flew off aircraft carriers for 24 years. More recently, he served on the board of the Aerospace Museum and served as interim director in the 2017-2018 year. Now he leases and sells aircrafts out of McClellan Airfield. We can expect to look up in the near future when TIM boards the Virgin Galactic Rocket Ship as he booked a seat (date and price to be determined). Thank you, KEVIN WILLIAMS, for the engaging introduction of our soon-to-be Civilian Astronaut and current NASA Solar System Ambassador, TIM PINKNEY!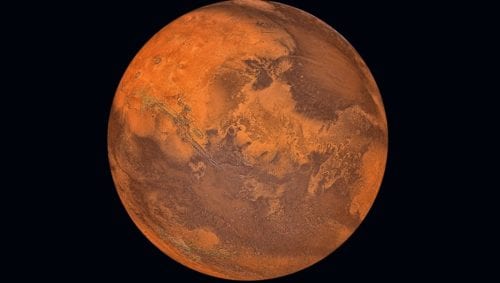 TIM provided an in-depth review of our efforts going to Mars and specifically the landing of Perseverance on February 18, 2021. We learned several fun facts about Mars including:
Mars is red because of rust. There's a lot of Iron Oxide (FeO) on the planet, and back when Mars had tons of water on the planet, it mixed with soil and created that distinctive red color that we all know so well today.
A year on Mars is almost twice as long as a year on Earth (687 Earth days).
Earth is twice as big as Mars and Mars is twice as big as the moon.
Mars has less gravity, 3/8 earth gravity
A day on Mars, called a "sol," is about the same as Earth at 24 hours and 40 minutes.
TIM provided us with many did-you-know tidbits about Mars, including its surrounding atmosphere, its composition, etc. He compared the planet's size dimensions, gravity resistance, and composition to Earth and other well-known parts of our solar system. After giving us the history and geology rundown, the conversation shifted in the direction of space exploration via rovers.
In addition to the U.S. NASA Mars Rover "Perseverance," the United Arab Emirates are sending "Hope" to Mars as well as the probe from China named "Questions for Heaven." All three are expected to arrive this month, making February a potentially pivotal moment in this current time of space exploration!
Perseverance got its named by young Alex Mather, a winner selected from the "Name the Rover" contest held by NASA. His entry was selected from over 28,000 entries! Perseverance was launched on July 30, 2020 and is anticipating its touchdown on February 18, 2021.The new rover is similar in design and functionality to the 2011 Curiosity rover, but enhanced with new and improved features for added durability and practicality.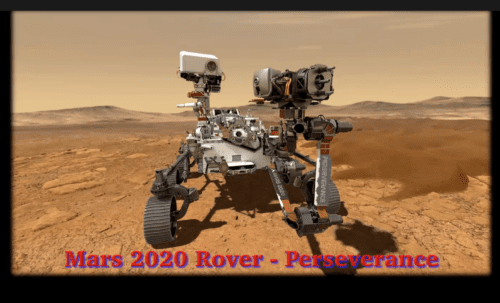 Perseverance has four key goals:
Search for signs of ancient life on Mars
Assess and characterize the climate of Mars
Assess and characterize the geology on Mars
Prepare for human exploration
The rover will land on Jezero Crater. One of the most exciting components of the Perseverance rover is that it will be the first rover containing a microphone, meaning we will get to hear the sights and sounds of spacecraft arriving on Mars! This trip to Mars will also include the first ever helicopter on another world, named "Ingenuity." Ingenuity will be deployed from the rover's deck. The self-contained aircraft will be the very first test of human powered flight on another planet, and its success (or failure) will not have any impact on the duties or performance of Perseverance.
Gender diversity is not exempt from NASA Operations; in fact, did you know that NASA's Human Exploration Director is a woman? Additionally, NASA selected 18 people for the Artemis Team with an evenly distributed pool of 9 women and 9 men. One of those 18 people will be the first human to land on Mars, and one of these women will be the first woman to land on the moon. Thank you, TIM PINKNEY, your presentation was out of this world! We all had a (inter)stellar time! We look forward to seeing Perseverance's "live" touchdown on Mars on February 18!
CLICK HERE to view TIM PINKNEY's complete presentation on the Mars Rover, NASA, and space exploration.
CLICK HERE to view TIM PINKNEY's full Q&A for all things space-related, including some personal questions regarding his upcoming spaceflight.
ALLISON CAGLEY (Sergeant in Arms) (Executive Director of Friends of Sacramento Arts) reminded everyone that we will be dark next week, our next meeting will take place on Tuesday, March 23rd at the usual time. Our special guest will be the esteemed 2020-21 Rotary International president, HOLGER KNAACK. Grab your Rotary pins and your Rotary questions for next week! Thanks for another great meeting everyone!
CLICK HERE to read HOLGER KNAACK'S bio on Rotary's website.