This week's meeting opened with a surprise rendition of Sweet Virus Time, set to the musical stylings of Neil Diamond's Sweet Caroline. This stunning performance was given by ELFRENA FOORD (Foord, Van Bruggen, & Pajak) and FORMER PRESIDENT DICK OSEN and was a lovely reminder to us all to propel California forward so we can get to the other side of this pandemic.
CLICK HERE to watch the performance you won't want to miss!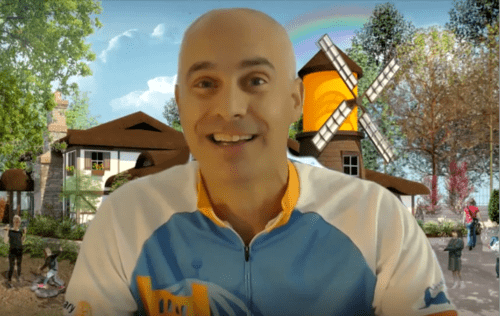 Want to be the next Rotary meeting sponsor? PRESIDENT KEVIN SMITH-FAGAN (Executive Director of Fairytale Town) described the difficulties in finding meeting sponsors. The current sponsorship amount has been lowered to $250 and is a great way to advertise your business or company to fellow Rotarians! To become an upcoming meeting sponsor, please reach out to CHRIS ANN BACHTEL.
ALLISON CAGLEY (Sergeant at Arms) (Friends of Sacramento Arts) announced the next Rotary Book Club meeting on September 8th at 4 PM. How to Be an Antiracist by Ibram X. Kendi will be the next book being discussed. If you would like to join the upcoming meeting, please e-mail ALLISON.
CLICK HERE to e-mail ALLISON CAGLEY and join the Rotary Book Club!
SARAH HODGE (California State University, Sacramento) reminded everyone of the upcoming social-distanced Brown Bag, to be held on September 29th. We are still in need of volunteers for hosts! If you, or someone you know, would like to host up to 10 people for a future Brown Bag event at your place of business or a local venue, please reach out to SARAH HODGE. This is a great event and an awesome way to get your business name out there!
CLICK HERE to e-mail SARAH HODGE and become the next Brown Bag host!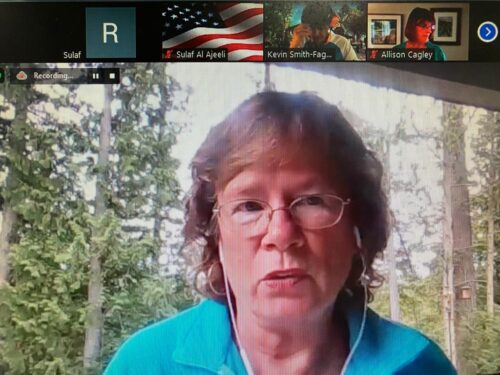 PAST PRESIDENT SUSAN SHERIDAN kicked off the 2020 Sacramento Century Challenge discussion. While the challenge is looking much different this year, due to social-distancing practices being upheld, the event will ultimately be more accessible than previous years. Looking for a way to log your activity? Use www.strava.com to track your hours of movement. Whether you like to bike, run, walk, hike, or skip, this event is open to all! A huge thank you to the Rotary team who have been meeting weekly to find creative solutions to transform this event. Become a Challenge Champion and you too could be sporting the same jersey as PRESIDENT KEVIN!
CLICK HERE to view photos from the previous Sac Century Challenge!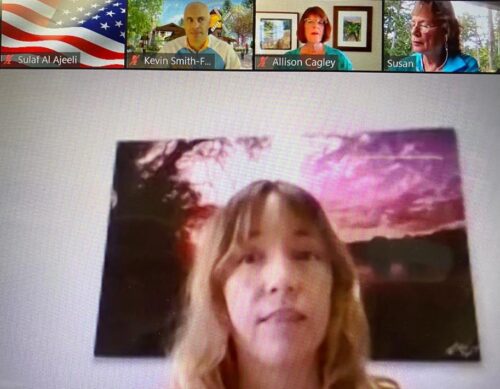 JAMIE FURLONG (Bangerter Financial Services) reminded all Rotarians that you do not need to ride in the Sacramento Century Challenge in order to participate. All are welcome to participate as riders or Challenge Champions, but if your bike still has training wheels then donations are always welcome. Looking to get your company or business name out there? This event is also in need of sponsors.
CLICK HERE to register for the Sacramento Century Challenge and become a Challenge Champion!
TODD KOOLAKIAN (Sacramento Children's Home) thanked all the Sacramento Century Challenges supporters as this event will be benefitting the Crisis Nursery for the third year. Over the past two years, the event was able to raise over $200,000 for the Crisis Nursery. Let's make it another $100,000 this year! Started in 1996, the Sacramento Crisis Nursery is a family-strengthening program, where parents can bring their children for emergency childcare services or overnight care. The Crisis Nursery was able to serve 2,047 children from 1,373 families with 5,168 daytime stays and 2,619 overnight stays through the past year.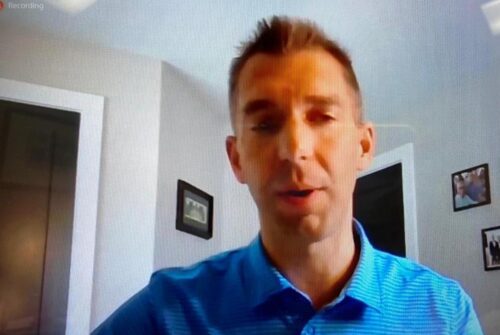 TODD introduced our guest for the day, the Sacramento Crisis Nursery Program Manager, RACHEL HANN. RACHEL explained the benefits of the program and how vital these services are, especially due to the ripple effects COVID-19 has had on family strain, economic hardships, and evictions. Clients may only need a few hours with the Crisis Nursery, but to them it could mean so much more as they are able to run errands, complete jobs, or anything else that needs attending to that becomes that much more difficult when you have children who need your attention. PRESIDENT KEVIN stepped in to remind Rotarians that this is the opportunity we have to step up and donate. This spurred many Rotarians to pledge donations ranging from $250 to $1,000. Thank you to all who donated, your donations are supporting a great cause!
Tune in next week at the same time, same place for our very special guest, SACRAMENTO MAYOR DARRELL STEINBERG, who will taking questions as well as discussing his mayoral accountability. You won't want to miss this exciting presentation as MAYOR STEINBERG has been serving the Sacramento community for more than 20 years. Current events such as social unrest, our police department (as many communities seek to defund police departments), homeless population, and Sacramento's response to the COVID-19 virus. MAYOR STEINBERG has his hands full.
CLICK HERE to view MAYOR DARRELL STEINBERG'S biography!