An Update on the Future of Travel in Sacramento
By Danielle McGarrity and John Goralka
Rotarians were greeted by sweet tunes on the ukulele by our own Bill Shubb (U.S. District Court). More than a few Rotarians were singing along and tapping their fingers. Thank you, Bill!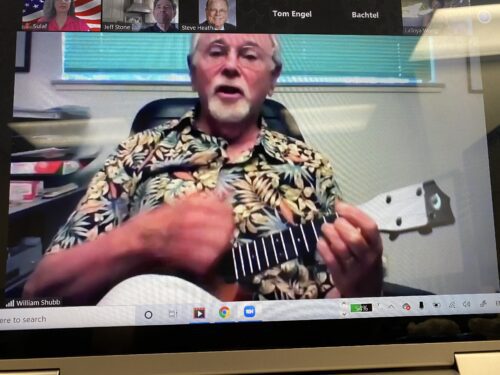 President Jim Leet (Attorney, Boutin Jones) called the meeting to order. President Jim turned to a more somber topic to discuss the civil unrest downtown. Jim opined that the violence and the destruction of already-struggling small businesses must stop. President Jim noted that now is the time to listen and learn how to make our diverse community safer. Quoting Martin Luther King, President Jim reminded us "The time is always right to do what is right."
Elfrena Foord (Foord, Van Bruggen, & Pajak) exceeded all expectations once again by providing 6 thoughts on travel instead of the usual single thought. These thoughts of travel may be wishful thinking with the pandemic restrictions in place. Her thoughts included:
"Travel brings modesty."
"With age comes wisdom, with travel comes understanding."
Elfrena's travel advice: lay out all the clothes you need, then only pack one-half. Budget how much money you need, then bring twice that amount.
Dick Osen announced a historic Rotary event: the first ever virtual demotion. President Jim's historic, innovative demotion will occur in the Zoomisphere on June 30th. Be sure to save the date! Dick promises a truly unique experience.
President Jim then opened the floodgates of Rotary Good News:
* Past President Diane Woodruff thanked the members of the Scholarship Committee during President Jim's term.
Jim Mattesich, Co-Chair
Diane Woodruff, Co-Chair
Chris Boessenecker
Jaydeep Balakrishnan
Robyn Delong
Darlene Hailey
LaToya Wong, staff
Sulaf Al Ajeeli, staff
Past President Diane provided special thanks to a key member of the Rotary Brain Trust: Latoya Wong (Rotary Club Executive Director). She single-handedly converted a cumbersome, complicated paper application system for scholarship applications to an efficient, online process. Thank you, Latoya!
The criteria for the selection of successful scholarship recipients were:
Financial need
Scholastic ability and achievement
Demonstrated leadership ability in school activities
Community service exemplifying "Service Above Self"
Must be a high school senior
Must enroll full-time in undergraduate studies in an accredited four-year university or college in the U.S.
Diane highlighted a few scholarships, including:
Derek Ian Arnold Scholarship-Delta High School

Recipient Adrian Duenas Ramirez-$1400 to attend UC Davis to become a medical doctor

Jim and Mary Jo Streng Scholarship: Bella Vista High School

Recipient Skyla Yoho-$5000 to attend Colorado State University to major in Nursing
Brandon Montalvo (Morgan Stanley) announced Golf 4 Kids is on! Brandon announced the return of Golf 4 Kids on July 31st at Land Park with nine holes and very limited access to carts. Highly coveted Tee sponsorships are needed and available for $175 – contact Diane Mizell. Golf 4 Kids provides financial sponsorships for orthopedically challenged or physically impaired children.
Bob Rosenberg (Inve$tnet Inc.) contributed $100 to his Eddie Mulligan in honor of his daughter, Precious Ramirez,  for (graduating/getting accepted) to Sacramento State University.
Lev Kaganovich (Energy, LEED & Commissioning Consulting) contributed $100 in honor of his 10-year-old grandchild's birthday.
Dan McVeigh (Attorney, Downey Brand) contributed in honor of his 6-year-old grandson.
Rick Davis contributed $100 in honor of this birthday Thursday (his age was undisclosed) and an additional $100 in honor of the outstanding and superlative year of service from our esteemed President Jim Leet. Jim guided our club through the pandemic and was able to not only keep Rotary Club of Sacramento together, but developed new and innovative methods for the Club to thrive. Thank you, President Jim!
Eric Solis (Solis Financial Strategies Group of Wells Fargo Advisors) contributed in honor of her daughter who was accepted to all 6 of the east coast colleges to which she applied – a tremendous accomplishment!
Past President Diane contributed in honor of Eric Solis for his outstanding service overseeing the Youth Incentive Program (the YIP Program).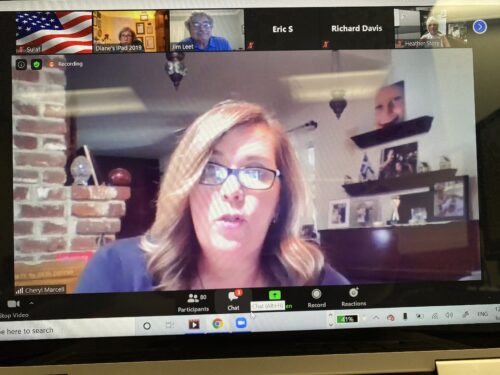 President Jim then introduced Chair of the Meeting, Cheryl Marcell (CA State Railroad Museum Foundation) also serves on the prestigious Executive Committee of the California Travel Association. Cheryl has a unique perspective on the effect of 9/11 tragedy, as she was at the airport when the event occurred. Cheryl observed that the current pandemic is much worse in both the global and local impact. Cheryl introduced our speaker Mike Testa (President and CEO/Visit Sacramento) to discuss the future travel to Sacramento during this uncertain time.
Visit Sacramento is the public-facing name of the Sacramento Convention & Visitors Bureau, a destination marketing organization. Their core business is selling and marketing Sacramento as a destination for meetings & conventions, travel trade and leisure travelers to generate economic impact for the City and County of Sacramento. Visit Sacramento is actually the parent brand for a family of six brands.
Mike Testa explained that tourism is not only about the tourists, but about improving quality of life for Sacramento residents. Visitors bring substantial revenue to our community. Visit Sacramento took a number of steps in its efforts to market Sacramento as a destination city. First, Mike noted that a number of cities claim the title of the City of Trees, including Atlanta, Georgia and Ann Arbor, Michigan. However, Sacramento can legitimately and uniquely claim to be the Farm to Fork Capital with over 8,000 acres of boutique farmland and home to the largest certified farmer's market in California. Also, 99% of the nation's sushi rice is grown right here in Sacramento. The Farm to Fork Capital provides Sacramento an identity beyond simply being the state capital.
Events are used to further cement our identity as the Farm to Fork Capital. In particular, the annual Tower Bridge Dinner received a national recognition because of the unique location and culinary experience. Other events mentioned include:
The rock music Aftershock Festival. The Aftershock Festival began with a single day with 12,000 attendees. The festival now runs 3 days with 40,000 attendees each day.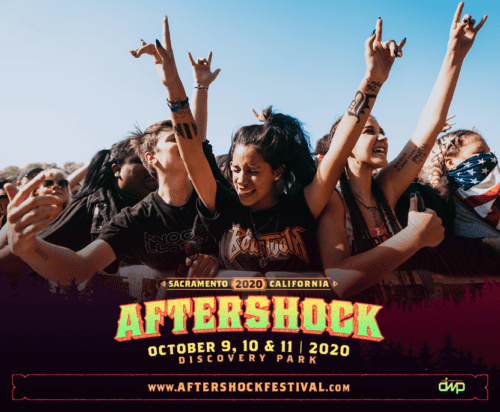 A new country music festival was also to begin in 2020 but was postponed due to the pandemic. Look for Aftershock and the country music festivals in 2021.
Alice Waters partnership to develop an International Food Festival.
Sacramento will bring the world's best athletes to town for the Ironman Triathlon competition in October 2021, 2022, and 2023. Sporting events bring maximum tourism dollars to Sacramento as athletes typically bring sponsors, relatives, and friends. Those groups tend to stay longer and spend more in Sacramento.
When Sacramento's The Kitchen Restaurant received its Michelin Star, Sacramento was one of only five cities in the United Stated to have such an honor.

Projects in the works or recently completed include the renovation of both the Memorial Auditorium and Sacramento Convention Center.
Steps are also taken to market the art community in Sacramento including the world-renowned Sacramento mural competition and a ceramic art convention near and dear to Mike's heart, as his mother was a ceramic artist.
Sacramento Arts Festival with 225 of America's best crafts persons and fine artists.
Photography Month Sacramento – a month-long celebration of photography in Sacramento. https://www.photomonthsac.org/
Wide Open Walls – an internationally renowned mural competition drawing artists from all around the globe.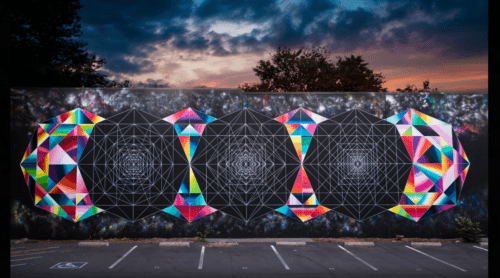 As a drive-in versus fly-in destination, there's much hope for local tourism in Sacramento as California reopens. Click here (https://vimeo.com/416531809/9ff97450c5) for Visit Sacramento's Travel & Tourism Social Media Video which can now be seen and heard.
While a lot of uncertainty remains as to how and when we reopen, Sacramento continues to market itself as a unique travel destination. Click here for some fun virtual events in our city, check out Visit Sacramento's page: https://www.visitsacramento.com/things-to-do/
Tune in  at the same time same place next week when the Young Professionals will provide a timely, informative and innovative program!