On the 366th and final day of the Leet Administration, DICK OSEN welcomed his fellow Rotarians in honor of PRESIDENT JAMES L. LEET.  This historic event was the first virtual Rotary demotion in the zoomisphere.
PRESIDENT JIM's special guests in attendance were:
Patricia Mccarty-Leet
Elizabeth Leet Jackson
Christopher Leet
Don R. Leet
Karen Van Parys
Donna Courville
Jon Christianson
Nicole Gonzales
Jim McNairy
Dan Stouder
Mike Chase
Dr. David Lehman
Patrick Vogeli
Bob Rubin
Laura Lystrup
EDWARD E. WRIGHT, ESQ. (MARTENSEN-WRIGHT) provided our thought for the day. ED worked with and was PRESIDENT JIM's partner in days gone by.  In thinking back on JIM's presidency, ED looked to Carl Robinson's and Peter Drucker's definitions of an effective leader.
Carl Robinson's Definition:
"The effective executives I've met come in all shapes and sizes.  Effective to me means that they run financially successful organizations, are respected by their employees and customers and are good corporate citizens.  They're human, with human frailties and imperfections.  They try to do their jobs well, care about their people and try to leave a good corporate footprint."
Peter Drucker believed that to be a truly effective leader follows the following eight (8) practices:
They asked, "What needs to be done?"
They asked, "What is right for the enterprise?"
They developed action plans.
They took responsibility for decisions.
They took responsibility for communicating.
They were focused on opportunities that than problems.
They ran productive meetings.
They thought and said "we" rather than "I."
The first two practices gave them the knowledge they needed.  The next four helped them convert this knowledge into effective action.  The last two ensured that the whole organization felt responsible and accountable.  I'm going to throw in one final, bonus, practice.  "This one's so important that Drucker elevated that to the level of a rule: "Listen first, speak last."
PAST PRESIDENT JIM exemplifies both definitions of an effective leader.  JIM runs a highly successful business and tax law group, is greatly respected by his clients and employees, and is a good corporate citizen and role model.  JIM demonstrates daily all 8 of Drucker's practices.  Perhaps more importantly, JIM is often referred to as quiet, but this is because he "listens first, speaks last." Thank you, PRESIDENT JIM.
Our own BECKI ROBERTS (RETIRED CENTRAL VALLEY BANK) then recognized and thanked the following Rotarians who received Paul Harris Awards for the year:
Paul Harris Award Winners
| | |
| --- | --- |
| MIKE BULLINGTON | FORREST JUNOD |
| LIZ McCLATCHY | SHIRLEE TULLY |
| BILL SHUBB | GABRIEL GENDRON |
| MIKE GILLIGAN | ROY ALEXANDER |
| LINDA GEERY | PAUL BYSTROWSKI |
| DAVE McKIE | CRAIG BROWN |
| JACK BOWKER | SYLVIA FITZGERALD |
| KELLEY MORAN | ERIC SOLIS |
| BRIAN VAN CAMP | DIANE WOODRUFF |
| DAVE MURPHY | STEVE HUFFMAN |
| SUSAN SHERIDAN | JOHN PHAIR |
| DON BROWN |   |
BECKI then recognized and thanked the following Rotarians who received Eddie Mulligan Awards for the year:
Eddie Mulligan Award Winners
| | | |
| --- | --- | --- |
| LINDA GEERY | JUDY KJELSTROM | TED WHITE |
| DAVE MCKIE | KEN NOACK, JR. | ED WRIGHT |
| KELLEY MORAN | DICK OSEN | FORREST JUNOD |
| SUSAN SHERIDAN | RICK OSEN | SHIRLEE TULLY |
| DIANE WOODRUFF | JUDY PAYNE | GABRIEL GENDRON |
| CRAIG BROWN | JIM PHILLIPS | PETER DANNENFELSER |
| BARBARA ARNOLD | FRANK POELMAN | PAUL BYSTROWSKI |
| JEFF CURCIO | JEANNE REAVES | BECKI ROBERTS |
| ROBYN DELONG | JIM RELLES | JOHN FRISCH |
| SYLVIA FITZGERALD | JIM STRENG | STEVE JOHANSON |
| DAN GUTH | CLAYTON LEE | WES YEE |
| PAM SALTENBERGER | FRANK COOK | PAUL STONE |
|   |   | SKIP LAWRENCE |
BECKI ROBERTS gave special recognition to fellow members we lost this year who received Eddie Mulligan Awards:
PAUL STONE
SKIP LAWRENCE
PAUL and SKIP – you are missed and remain in our thoughts and prayers.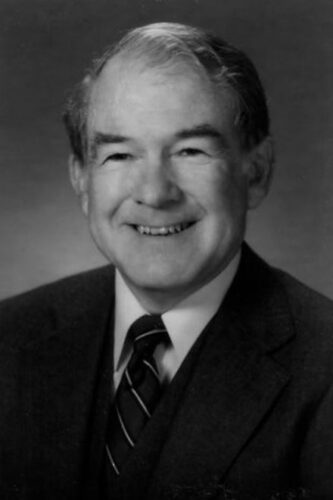 In recognition of PRESIDENT JIM's standing requirement for Rotary fellowship to be conducted at all meetings – DICK OSEN then provided a one (1) second break for Rotary fellowship.
DICK OSEN noted his concern that the PRESIDENT ELECT – KEVIN SMITH-FAGAN is in self-imposed isolation which is unrelated to the Covid-19 virus.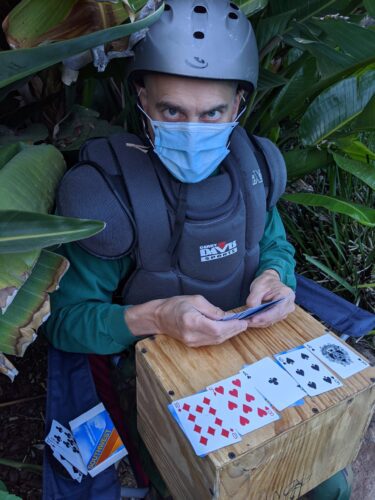 DICK is informed, believes and hopes that PRESIDENT ELECT FAGAN'S isolation will be lifted in time for his initial meeting on Tuesday, July 7, 2020.  Tune in next week for KEVIN SMITH-FAGAN'S inaugural meeting.
DICK OSEN then excitedly announced that his was able to arrange a virtually live performance from the world-renowned musical group Control Alt De Leet (also known in many pubs as the Leeters Band) Click to hear their hit songs!
A special thank you to KEVIN SMITH-FAGAN, BOB MILLER, JOHN MCINTYRE, KERRIE WOOD and SHIRLEE TULLY for their musical contributions.
The meeting was interrupted by a breaking report from JOHN WOODS (MCGEE/THIELEN, the Special Investigator leading the Rotarian Oversight Committee) JOHN was very sad to report that certain improprieties were discovered in PRESIDENT LEET'S background:
[CLICK HERE FOR THE FOLLOWING LINK FOR THE FULL, UNREDACTED REPORT]
PAST PRESIDENT JOHN LEMMON, ESQ. (Knox, Lemmon & Anapolsky) then provided his own somewhat less endearing review of PRESIDENT JIM and his Presidency. [CLICK HERE FOR JOHN'S PRESENTATION]
DICK OSEN noted his long and professional and personal relationship with the soon to be PAST PRESIDENT JIM LEET.  DICK also described PRESIDENT JIM as possessing a passion for Rotary from the moment he first joined 15 years ago.  PRESIDENT JIM often remarked that Rotary was transformational and helped him to be a better person and a better lawyer.  DICK OSEN had the great pleasure of being the meeting Chair for PRESIDENT JIM's induction to Rotary, and now to Chair PRESIDENT JIM's demotion as President.
DICK noted that past PRESIDENT JIM actually contributed funds in DICK'S name to provide his first Paul Harris Award. DICK remembers very fondly the substantial gesture of friendship and generosity.  PAST PRESIDENT JIM then provided his heartfelt and thoughtful closing remarks.  JIM noted how different the club looked when he viewed through the lens of Presidency.
PRESIDENT JIM thanked first and foremost his wife, PATRICIA MCCARTY-LEET for all of the help and support.  He also thanks in particular PAST PRESIDENT DIANE for her help, guidance and even facilitating his attendance at the International Rotary meeting in Hamburg, Germany, and LATOYA WONG [Rotary Club Executive Director] for all that she did this past year with the many changes dictated by these most unusual and challenging conditions.
JIM thanked by name many other Rotarians whose contributions helped fuel the club's success this year.  JIM's full comments can be found at the following link Click Here A final musical presentation was provided by KEVIN SMITH-FAGAN and JOHN McINTYRE to announce our newest, Past President, JAMES L. LEET.
SONGS:
Tune in at the same time next week at ALLISON CAGLEY'S (future Sergeant at Arms to be) request, for KEVIN SMITH-FAGAN'S inaugural meeting.  Be sure to bring your party poppers and party hats!