Rotary Meeting: December 15, 2020
PRESIDENT KEVIN SMITH-FAGAN (Executive Director of Fairytale Town) called the meeting to order and immediately passed the revered gavel to our Host for the Day, JAMIE FURLONG (Securitized Real Estate Specialist of Bangerter Financial Services) for the commencement of Daughter's Day 2020. Banging the gavel, which was gifted to the club in 1932, JAMIE welcomed all to this nearly 100-year-old holiday tradition that has newly transported into the Zoom-o-sphere. She shared with us her first memories of the Rotary Club, which date back to when she first attended Daughter's Day with her father, PATRICK FURLONG. As a little kid, JAMIE remembered thinking that Rotary seemed like one big party (and she wasn't wrong!). As the granddaughter of our beloved MEAD KIBBEY, daughter of past Rotarian, PATRICK FURLONG, and member of our club, JAMIE was well-qualified to take Daughter's Day into a new dimension – and did so with grace and charm.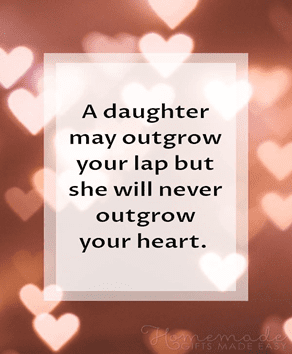 To get things rolling, our own Rotary Rockers performed a socially distanced, a cappella version of "Teach Your Children Well," which was appropriately filmed at Fairytale Town. The live holiday music was followed by our lovely Thought of the Day speaker EVELYN MARSHALL, 8-year old granddaughter of NORM MARSHALL (President of Headwaters Construction Inc.). The Pledge of Allegiance was led by the formidable MILA REED, 3-year-old daughter of BOBBY REED (CEO of Capitol Tech Solutions). MILA is possibly the youngest daughter to ever do so, which portends a stellar future for this young leader. She even brought her own microphone to her performance, like a true pop star!
CLICK HERE to see the Rotary Rockers a cappella recital
JAMIE FURLONG then invited the Rotarians in attendance to take a moment and introduce their daughters and granddaughters from near and far. Thanks to Zoom, they joined us from San Diego to Singapore and Madrid to Loomis. Numerous Rotarians were overjoyed that Daughter's Day went virtual for the first time, as it allowed many to introduce their daughters who have previously never been able to attend due to distance. After all the introductions that took place, one thing was clear – Rotarian descendants are abundant in talent, intelligence, and diversity of all types. We were fortunate to have learned of some very interesting nicknames for the dads out there. For example, DAVID BRANDENBURGER (Managing Director of Newmark Knight Frank) stated that his children call him "For Money" while PAUL KEEFER (Executive Director of Pacific Charter Institute) is formally known at home as "Sasquatch."
Next, we were treated to a violin solo by the young and talented ASHLEY BRANDENBURGER, daughter of DAVID. ASHLEY played "Ave Maria" by J.S. Bach as a celestial precursor to the announcement of Daughter's Day awards. NORM MARSHALL'S granddaughters, NEVAEH and LEAH easily won the Farthest Distance award not only because they Zoomed in from Singapore, but also because they arose at 4:00 a.m. to join us.
CLICK HERE to see ASHLEY BRANDENBURGER'S performance of "Ave Maria"
MARGARET TEICHERT, daughter of FRED TEICHERT (Executive Director of Teichert Foundation) and daughter-in-law of LEV KAGONOVICH (Consultant at Energy, LEED & Commissioning Consulting), took the award for attending the most Daughter's Day events, clocking in at approximately 43 with her sister, ELIZABETH TEICHERT! Finally, the award for the youngest daughter in attendance went to GRANT BLEDSOE'S (President of Three Oaks Capital Management) daughter MADELINE who is a mere 7 weeks old! She was so excited by the honor that she immediately took a celebratory nap.
JAMIE FURLONG then invited the daughters in attendance to fine their patriarchs to further the good work of Rotary through a good old-fashioned round of Boasts, Toasts, and Roasts. Delivered with aplomb, fines included:
PENNY MARSHALL (accidentally) fined grandfather, NORM MARSHALL, $100,000 and we've got the whole thing on record, so pay up, NORM!
NEVAEH and LEAH also dinged grandfather NORM MARSHALL for failing to visit them in Singapore – and making them get up so early in the morning.
KAELIA OKAMURA fined "G Ma Didi" DIANE WOODRUFF for making her wear a matching set of ugly Christmas sweaters.
ELLA KEEFER fined her father, PAUL, for eating all the Christmas cookies on not just one, but two nights in a row now! Save some cookies for Santa, PAUL!
EILEEN MCCLARY, daughter of ANN SOLOMON (Regional Director for Western North America of University of Auckland), fined her mom for getting her hooked-on learning languages – she's on her 190th day of Duolingo!
KATHERINE BERNSTIEL fined grandfather, BRUCE HESTER (Senior Vice President / Real Estate Investor of Colliers International), for failing to send his annual Christmas gift of honey, forcing her family to endure a honey-less Christmas!
MARY MCVEIGH preemptively fined her father, DAN MCVEIGH (Downey Brand LLP), for his raucous cheering for Notre Dame in this weekend's game.
LISA ARNOLD, daughter of BARBARA ARNOLD (Ophthalmologist of Barbara J. Arnold MD, Inc.), fined her mom for keeping her clinic open and continuing to see patients throughout the holidays.
We took some time to acknowledge Rotary's work to support the Salvation Army's vital efforts to make the holidays a bit gentler for the many families in need this year. Under the leadership of JIM LEET (Attorney at Boutin Jones Inc.) and BRUCE HESTER, our club rose to the challenge presented by COVID and helped the Salvation Army in raising a grand total of $12,000 for the virtual Red Kettle – which was $7,000 more than their goal! IVAN WILD (Divisional Commander of The Salvation Army) shared his gratitude and emphasized that there was a huge demand to meet this year, with a 200% increase in first timers needing assistance. The Salvation Army has responded by providing $2.5 million in rental assistance, 1,000 toys for kids and 82 nights of shelter since March.
The next musical interlude came from the singsong voice of AUDREY SOLIS, daughter of ERIC SOLIS (Managing Director – Investments Officer of Solis Financial Strategies Group of Wells Fargo Advisors), who played "Have yourself a Merry Little Christmas." She was followed by the renowned stand-up comedian, JOHN SWENTOWSKY (Owner of Swentowsky Photography), who left us all shouting in the chat room, "get the hook!" With jokes ranging from topics of Santa and his reindeers, Frosty the Snowman, Elf-is Presley, and the Grinch, the crowd was no doubt left with enough holiday cheer to smile from ear-to-ear. KATHERINE BERNSTIEL, granddaughter of BRUCE HESTER and ELFRENA FOORD (Partner/Certified Financial Planner of Foord, Van Bruggen, & Pajak), stepped up to the plate and gave an equally inspiring and motivating speech about pushing your personal limits that left us with the immortal phrase, "try something other than the chicken fingers – you never know what can happen." ASHLEY BRANDENBURGER did one final violin performance with everybody's favorite, "Rudolph the Red-Nosed Reindeer." We hope to see all of you young ladies next year for an update on your many musical, athletic, and intellectual advancements!
CLICK HERE to view AUDREY SOLIS'S performance of Have Yourself a Merry Little Christmas.
CLICK HERE to watch JOHN SWENTOWSKY deliver a hilarious list of Christmas jokes.
At last, JAMIE FURLONG welcomed Santa Claus to the scene – you could say he arrived just in the (Saint) Nick of time! Being new to Zoom, Santa had trouble unmuting himself – as it turns out, The North Pole does not have a stellar Wi-Fi connection. Who would've guessed? Once Santa fixed his technical difficulties, he used his jolly good voice to lead us all in a rousing rendition of "Rudolph the Red-Nosed Reindeer." While the holiday spirit was still alive and well, JAMIE closed Daughter's Day with happy holiday wishes for all. JAMIE did such a great job as our Daughter's Day Host, we couldn't be happier with her guiding leadership through our last meeting of 2020!
There will be no Rotary meetings for the next two weeks, we will see you all in the new year!